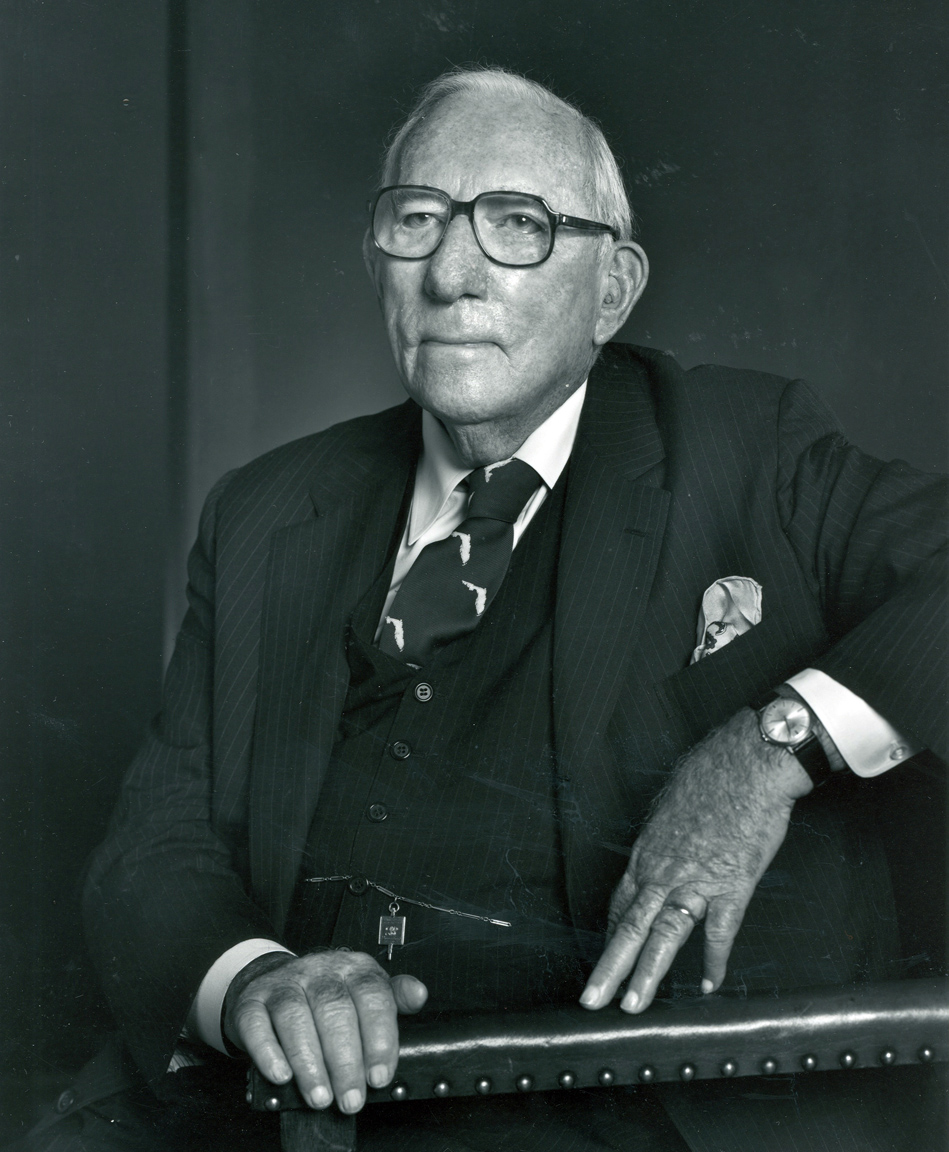 When Senator Claude Pepper was 15 years old he wrote "Claude Pepper, United States Senator" on the office wall of a justice of the peace who let him use his library at night. In 1928, Senator Pepper began his distinguished career of public service in the Florida House of Representatives. In 1936, he was elected to the U.S. Senate where he served for 14 years. In the Senate, he served on numerous committees and chaired both the Subcommittee on Wartime Health and Education and the Committee on Patents.
Senator Pepper was a cosponsor of legislation creating the first of 13 National Institutes of Health, 12 of which were either directly sponsored or cosponsored by Senator Pepper. He was a key legislator in the enactment of the first minimum wage law, worked for the rights of women by introducing one of the nation's first equal rights amendments, and wrote the "Lend-Lease Act". Prior to being elected to the U.S. Congress, Senator Pepper worked earnestly for causes he supported including civil rights and voting rights legislation. During his Congressional career, he chaired the Select Committee on Crime and the Select Committee on Aging and its Subcommittee on Health and Long-Term Care. He was chairman of the Committee on Rules and a member of the House Democratic Steering and Policy Committee. Senator Pepper was also one of the principal sponsors of the Older Americans Act, succeeded at initiating reduced airline and rail fares for the elderly, and saw the passage of his bills to end mandatory retirement and provide meals to the elderly.
Senator Pepper led passage of an amendment creating state offices to prevent abuse of elderly persons and was an author of sweeping reforms to protect residents of American nursing homes. He held hearings on the need for national guardianship reform and was influential in the passage of Medicare and Medicaid. Prior to his death in 1989, Senator Pepper received the National Medal of Freedom from President Bush, the highest civilian honor that can be given to an American. He said that one of the most cherished awards he ever received was the Franklin Delano Roosevelt Four Freedoms Award because it honored his long, and not always successful, efforts to live up to the spirit of President Roosevelt's Four Freedoms with perhaps the most important of which is freedom from fear.
It is fitting to remember Senator Pepper with his following words: "My colleagues, when you go home tonight and you close your eyes and you sleep and you ask, 'What have I done today to lighten the burden upon those who suffer,' at least you could say, 'I helped a little bit today; I voted to help those who needed help.' It may not answer all the problems, and it does not, but it will give comfort. It will cool the brow of many who suffer. It will give hope to many who almost are despaired."